Our partnership with Avante Health Solutions expands access to previously available equipment while providing opportunities to much, much more.
DRE Veterinary has adopted the new name Avante Animal Health. As the animal health division of Avante Health Solutions, we are joining a growing global brand and adding a host of exciting new products and services to our portfolio.
With more than 30 years as a leading veterinary and research equipment supplier, joining the Avante family of companies allows us to further strengthen our equipment buying power, leverage partner relationships, and expand our technical teams.
As part of Avante, we will continue offering our customers the same level of selection and service on our existing veterinary equipment offerings while providing opportunities for much, much more.
We're still your source for veterinary anesthesia machines, surgical lights, veterinary monitors, tables, equine veterinary equipment, electrosurgical, veterinary x-ray, custom stainless steel furniture, and all the necessary veterinary products you need at your facility. Our partnership with Avante Health Solutions will expand this already formidable product offering to include even more CT, MRI, and veterinary imaging equipment.
Browse expanded equipment options on the brand new avantevet.com!
As part of our transition to Avante Animal Health, we are excited to launch the brand new Avante Animal Health website: avantevet.com. We have built our new Avante Animal Health website from the ground up, utilizing the latest design trends. We're excited about the results and we think you will be too!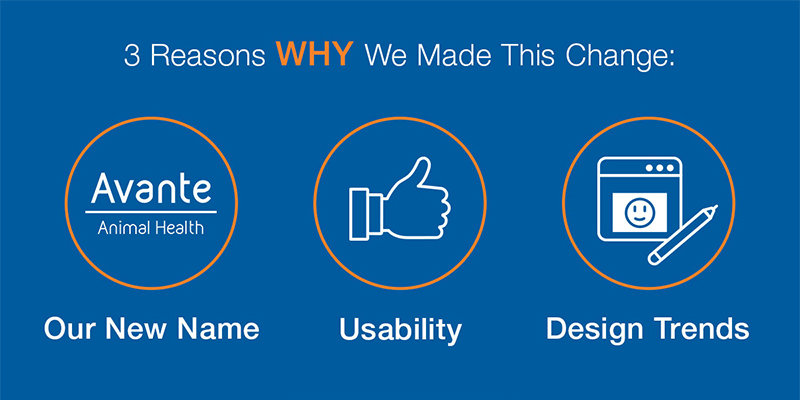 This new platform will offer a new and improved equipment procurement experience as well as access to support, expert advice, videos, industry news and more.
All of us are excited about taking this next step as Avante Animal Health, and we look forward to offering you expanded product and service options in the years ahead.